Passionately Wrong Podcast
This is the Passionately Wrong Podcast, where we challenge your assumptions, offer different perspectives, and help you make better decisions
My co-host Randy Surles and I are hard at work recording episodes. We will start releasing them soon, so stay tuned!
We've all encountered people who are passionate about their views. Often, it seems they are just as passionately wrong. If we're honest with ourselves, I think we'd all agree that sometimes we are among those passionately wrong people.
How can we recognize when we're wrong? And then what do we do? More importantly, how can a former Green Beret and a former S&P 500 General Counsel help?
This is the Passionately Wrong Podcast, where we challenge your assumptions, offer different perspectives, and hopefully help you make better decisions.
We'll discuss various topics from work, fitness, the military, and living overseas, but whatever we talk about, you can be sure that we will try and give a balanced view and not be passionately wrong.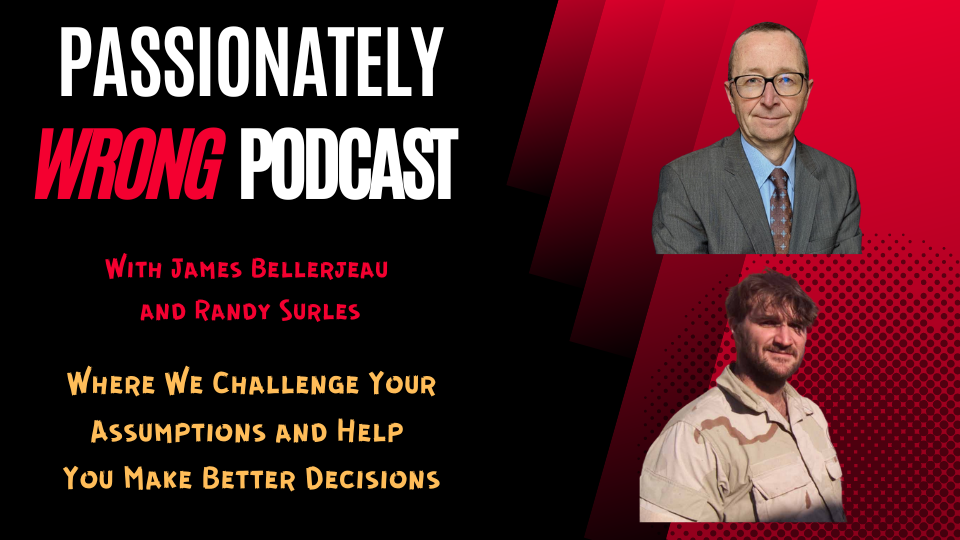 Podcast Episodes