The United States Is Not Bankrupt ... Yet
If we continue to spend more than we earn, eventually we will find that we need to sell assets to generate cash flow.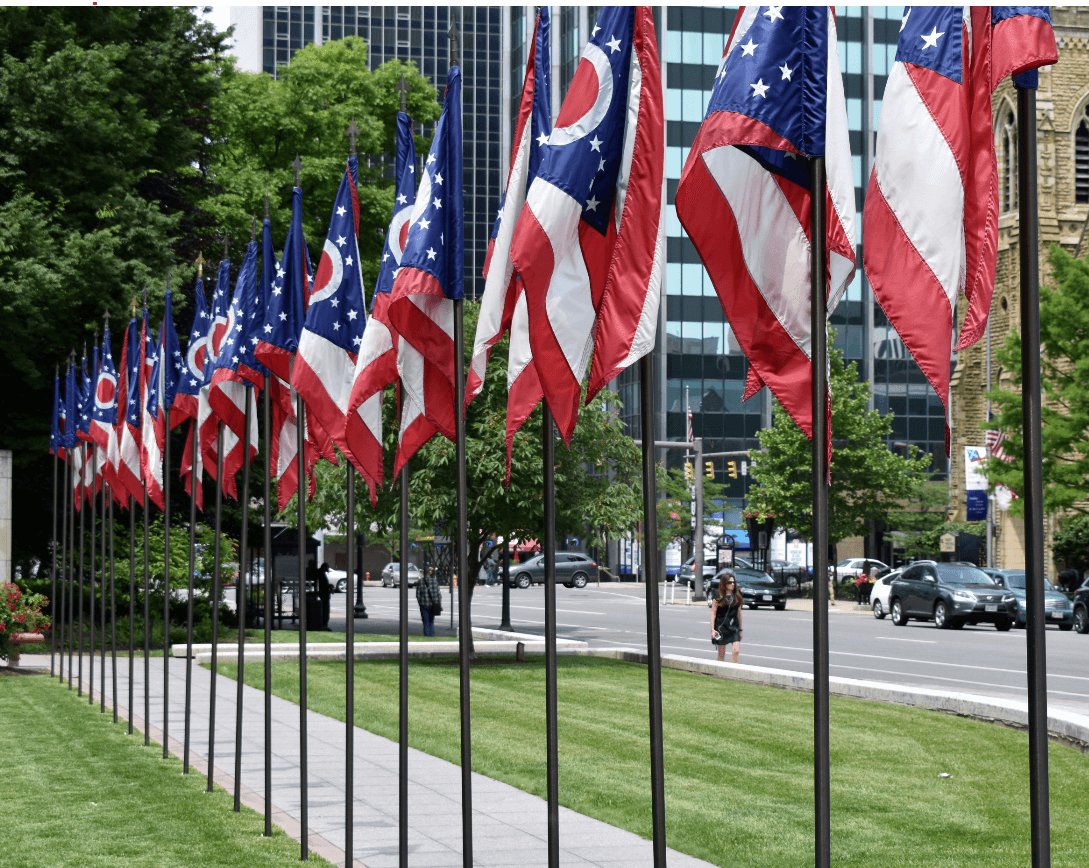 How did you go bankrupt? Two ways. Gradually, then suddenly.
These lines from Ernest Hemmingway's "The Sun Also Rises" soon may cross the line from fiction to reality. In Failing the Marshmallow Test, I discuss the rapid growth in debt in the United States, both on an individual level and at the national level. We are spending more than we earn, and we are doing so by ever increasing amounts. CBO Warns: Fiscal Outlook Remains Unsustainable
Americans' levels of individual indebtedness has been rising dramatically since the 1990s. (See Household Consumer Credit Level.)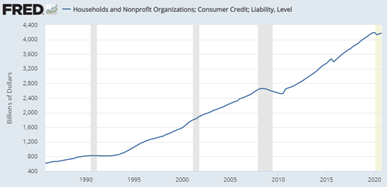 Regularly spending more than you earn is a dangerous signal for sure. But it's not the only part of the equation we need to consider.
Over the same period, however, our household net worth has been rising dramatically as well. Our net worth considerably exceeds the amount of our indebtedness. (See Household Net Worth Level.)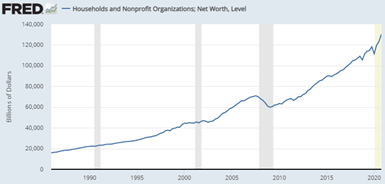 When the value of people's assets rise, they spend more, a phenomenon known as the wealth effect. American households have been experiencing a dramatic growth in net worth. So yes, we're spending more than ever, but at least by this metric we're not less well off.
Let's keep in mind, though, that you can have significant assets and still run into trouble if you can't pay your debts from current cash flow. Lehman Brothers had almost $700 billion of assets when it filed for bankruptcy in 2008. The problem is rather one of liquidity.
Yes, the value of our land, homes, and factories may be significant. But if we can't make an interest payment because cash flow is lacking, we may find our creditors forcing sales of our assets to generate cash. Suddenly the value of our assets comes under pressure, because in a forced sale, buyers know they have leverage.
If we continue to spend more than we earn, eventually we will find that we need to sell assets to generate cash flow. That will start a rapid cycle of declining net worth. Depending on how well we're able to reduce spending when we are forced to sell assets, standards of living may decline rapidly as well.
If we want to avoid the painful cycle of declining net worth and living standards, we have a few options:
We're not bankrupt yet. Do we really want to see how far we can push our luck?
Be well.