Welcome to Klugne (Newsletter 001)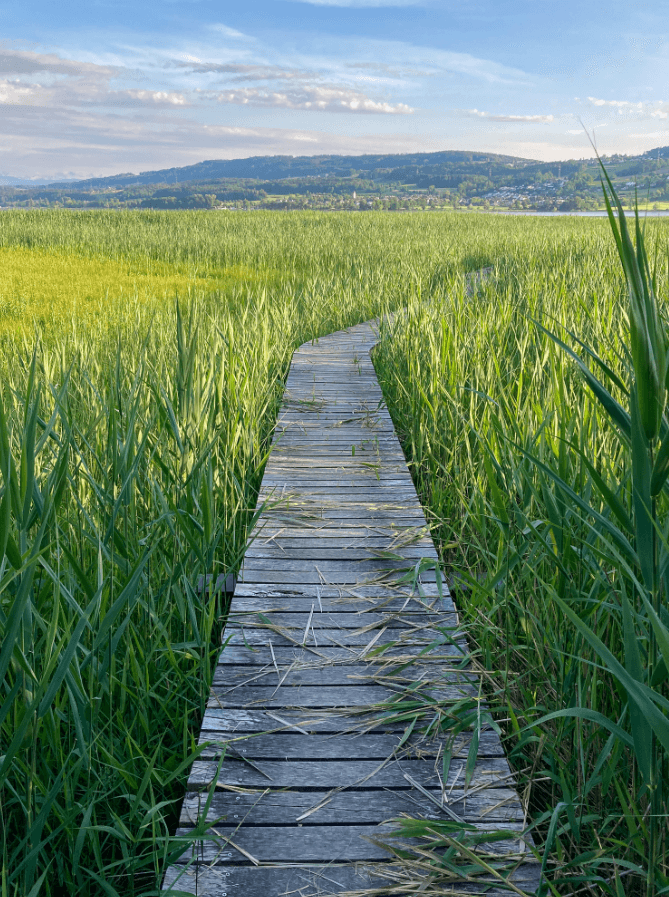 Greetings friends. James Bellerjeau here.
I wrote and re-wrote this introductory newsletter a hundred times because I wanted it to be perfect. But you are reading none of that.
This morning I went for a short run. Out in nature along the paths, I had a strong intuition to write something different. Something heartfelt and honest. I sat down directly at the keyboard, still sweating from my exertions.
If you stay with me a few weeks, you'll get most of what I originally wrote to explain Klugne. For now, I simply want to say why I set out to create the Moral Letters for Modern Times.
I don't remember when it was I first came across the Stoics. Early in my adult life, anyway. It was Meditations by Marcus Aurelius. I do recall the voyeuristic thrill at thinking, "This is great! Not only do I get to read someone's secret thoughts, but Aurelius was the Roman Emperor, one of the most powerful people in the world."
As happens to many people who read Meditations, I was drawn in by the humility and humanity of Marcus Aurelius. This powerful person struggled with his emotions every day. The ruler of one of our greatest civilizations dealt with the same kind of problems as we all do. He actually dealt with much worse problems, and stayed true to himself. To say Meditations was an inspiration is an understatement.
But life has a way of distracting us with things both little and big. So my life went on. Even though I put Marcus Aurelius aside, he never really left my thoughts. Over the years, I read more of the Stoics. Seneca is another who called out to me across the centuries. His Moral Letters to Lucilius is a treasure-trove of insights into the human condition, one that we can borrow from again and again without ever exhausting its riches.
I ask myself, what is the appeal? I came up with this list:
The 124 letters are pretty short, generally just a couple of pages each. For a small investment of time, you get a great big chunk of something interesting to think about.
Seneca writes about life, death, being rich and poor, aging, and learning, and so many other topics fundamental to what it means to be a person. Everyone can find something personally relevant in one of Seneca's letters. I can tell you that it was Seneca who gave me the courage to change my career ambitions and focus on what it means to live a good life.
He was a lawyer at a time when foundations of the rule of law were being established. How could I not like him? More than that, he was a keenly intelligent observer. Logical. A brilliant writer.
I find the element of self-control and discipline appealing. The path to living a good life lies in first understanding yourself, then controlling yourself and your emotions. Could it be that happiness and satisfaction are things we can create for ourselves, regardless of our circumstances?
Finally, is it not amazing that we can read these letters and understand them well, even though they are almost 2000 years old? Depending on the translation, we might need help with some references. But our shared humanity is what makes these letters as relevant today as when Seneca wrote them.
So what on earth was I thinking in writing what I call "a modern version" of the Moral Letters to Lucilius? After all, the originals are superlative. I explain in a bit more detail here On Why Do Anything, but the short answer is I think the topics Seneca grapples with are still relevant, and I think modern readers will benefit from exploring these topics in new ways.
Seneca is great to read because he writes vividly, using real-world examples, stories, and metaphors. I've tried to provide similar color using examples that a modern reader will easily understand. For example, in his Letter 2, Seneca writes on the risks associated with discursive reading. The modern reader will perhaps more easily grasp the point when it is presented in a discussion of social media. See On Consuming Social Media.
Each week, I will publish two letters in the series. If I am successful with the Moral Letters for Modern Times, it is because the topics touch an emotional chord in you and I help shed new light on them. That is my sincere hope.  
A few final words and I am done.
The broader idea behind Klugne.com is to share ideas on how to live a good life, make better decisions, achieve satisfaction, and more.
I am writing to you because I hope you will enjoy it. See About You for why. Although I have gotten a positive response from early readers, if you decide it's not for you, you can of course unsubscribe. I hope you stay a while, though. I'll try to be interesting and relevant.
So with that, I wish you happy reading. Be well.