How I Made It to the Top 3 Google Search Results
My experiment in writing a so-called Evergreen article that stood out from the crowd. The method is simple to describe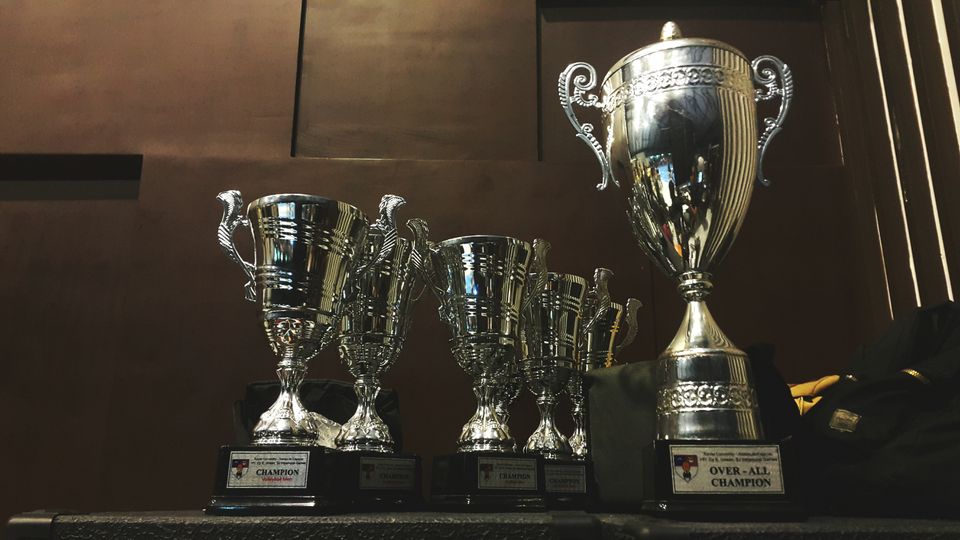 Greetings friends.
This was an experiment I performed out of curiosity.
Have you ever wondered why Google presents the search results it does? And what it takes for an article to make it to the top among millions of results?
I wondered about these questions. Today I describe my inspiration to crack the code and the method I followed. I'll also explain why it was an experience I won't repeat anytime soon.  
Following the how-to advice I summarize here, I picked How to Become an Opinion Writer as the subject for my experiment on crafting a high-performing so-called evergreen article.
I didn't know anything about opinion writing before starting, but that was no obstacle.
Why Do People Write Evergreen Articles?
This one's easy. The appeal of an evergreen article is that, once written, it continues to attract readers month after month. It is the opposite of a news-driven topic that fades in relevance when the news cycle moves on.
A well-written evergreen article serves as an enduring reference that new readers will consult long after you've put in the initial work to prepare it.
How Did I Pick My Evergreen Topic?
My inspiration was an article I came across on Medium entitled From 0 to 600k+ Monthly Visits without SEO.
If you don't have your own website that may mean little to you, so here's some context:
600k monthly visits to a site is a lot of traffic
SEO means "search engine optimization" and refers broadly to all the things people do to help make sure Google finds their content
The article I read is a long piece, for reasons that will become clear. Here are the key takeaways:
How-to guides are good candidates for evergreen articles
Research popular potential topics by using Google search autocomplete data
Identify topics with relatively less competition using "allintitle:" Google searches
Read the top-ranked articles containing your prospective title
Evaluate whether you can write a comprehensive article that is among the best of the existing top-ranked articles
That last step might seem daunting to you. Don't worry before you have to. If you've picked a topic with relatively few results in your allintitle: search, you will quickly see how intense the competition is.
Following this process, I decided my topic would be How to Become an Opinion Writer.
How Did I Research the Topic and Prepare My Thoughts?
Using the search process described above, I read the top 20+ existing articles on my topic.
I followed the links within those articles to see where that led me. Ultimately, I had more than 100 sources containing relevant information, much of it overlapping.
If your research is like mine, you will find that existing articles cover some aspects of your topic, but not all.
Or you'll find that they are partially out of date.
Or they are not written in a visually appealing way.
Simply put, because this is the internet where anyone can publish anything, you will find a lot of less-than-perfect work.
I read the sources again and eliminated half of them as lower quality or duplicative. I studied the finalists and noted what I thought were relevant bits of information I would want to know.
I also thought about what a reader might want to know that was not in any of the articles I read. After spending so many hours on the topic, this came more easily than you might expect.
💡
You will find a lot of less-than-perfect work.
How Did I Write My Evergreen Article?
My goal was to make my how-to article comprehensive. To outperform the competition, your article needs to be the most informative.
Making your piece the most informative typically means it will be the longest article. Mine ended up being 3,000+ words long.
Using the notes from my research, I organized everything I had learned into a logical structure. This included not only what others had covered but additional questions I thought readers would be interested in.
This led me to perform additional research on new questions. I ultimately added a wealth of additional resources that I thought would be helpful.
Ultimately, I had a lot of information to cover. So I followed the other tips my source author recommended, including using plain language and making careful use of headings and subheadings. I used illustrative images where appropriate to break up the text.
💡
To outperform the competition, your article needs to be the most informative.
What Were My Lessons Learned?
The method is simple
It is relatively easy to use simple Google search tools to unearth likely candidates for evergreen articles. Much easier than all the SEO advice I've read and tools I've encountered.
Unfortunately, that's where the simplicity ends.
Research and writing take a lot of time
Because our goal is to be comprehensive, you must anticipate spending a lot of time on your research. You will also invest quality time organizing what you've found into a logical structure and then writing and editing your piece.
Perhaps it's easier if you start out knowing a lot about the topic. But even then, your challenge is to present the most comprehensive information in a way that readers will find helpful (and Google will too).
Preparing a high-quality evergreen article is a lot of work! I spent 20+ hours on my article.
💡
Preparing a high-quality evergreen article is a lot of work!
A high Google ranking is possible without any SEO nonsense
Whether it ever garners enough views to justify the time I invested is open. But I was pleased to see that my story already ranks first of several hundred million Google search results.

This means I successfully followed the formula for
Identifying a long tail low competition topic.
Drafting a comprehensive article that is more informative than most of the competition.
I'm pretty sure I could do it again. But I'm not sure I want to.
Be well.
---
Hit reply to tell me what's on your mind or write a comment directly on Klugne. If you received this mail from a friend and would like to subscribe to my free weekly newsletter, click here.
---
I posted a version of this article on Medium originally in the publication New Writers Welcome.