Are There Limits on How Much Leaders Can Loot in Your Country?
It's not elections, institutions, or incomes that distinguish rogue nations from those governed by the Rule of Law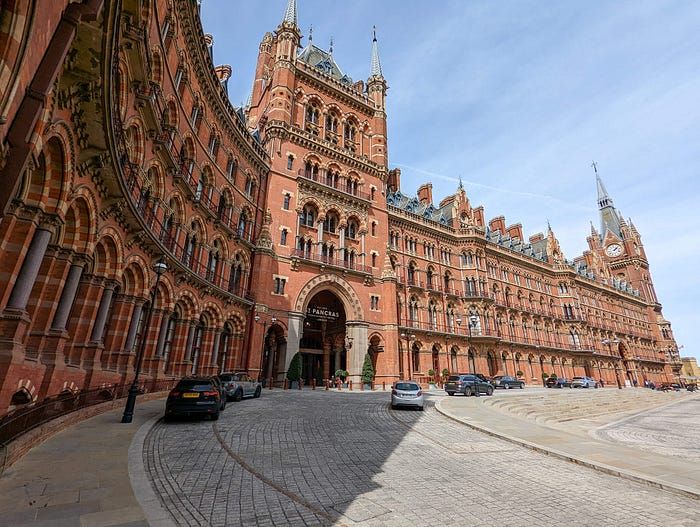 Greetings friends!
Nothing reveals a nation's betrayal of its people so clearly as kleptocracy by its leaders.
Thus, if you want to know to what extent your country is governed by the Rule of Law, this simple metric cuts through all the confusion:
How much do leaders steal with impunity?
A Quick Overview of The Rule of Law
Here are the critical factors making up the Rule of Law:
Laws are adopted and enforced transparently and efficiently.
Laws securing citizens' rights to property and the enforceability of contracts are clear and applied evenly.
Government actors and private citizens are equally accountable under the law.
Justice is available in a timely way from an impartial and competent judicial system.
How Do Countries Compare?
Politicians are not paid extraordinarily well, certainly not compared to star athletes, actors, or blog authors.
True, some come from wealthy families or enter politics after first having amassed wealth in successful careers.
Other politicians become immensely wealthy while in office. This wealth has multiple potential sources, including legal ones.
But for each politician who regularly makes amazingly prescient investments, there is little doubt others sell influence and loot assets.
The Billion Dollar Club
Leaders of these countries (and/or their families) have reportedly amassed over a billion dollars in wealth while serving as their country's leaders.
China — former Premier Wen Jiabao and current Premier Xi Jinping
Gabon — Ali Bongo Ondimba
North Korea — Kim Jon-un
Syria — Bashar al-Assad
The 9-Figure Club
Amassing more than 100 million dollars is no mean feat. The leaders of the following countries have managed it.
Azerbaijan — Ilham Aliyev
Equatorial Guinea — Teodoro Obiang Nguema Mbasogo
Rwanda — Paul Kagame
Turkey — Recep Tayyip Erdoğan
"Routine" Corruption is Widespread
Below nine figures, the list of mysteriously wealthy leaders is long indeed. The massive leak of the Panama Papers a few years ago revealed hundreds of politicians and leaders who had amassed offshore wealth.
Many, it must be said, did so entirely legally.
Too many countries are riddled with corruption at all levels, not just in leadership.
Transparency International ranks countries in its annual Corruption Perceptions Index. There is a significant overlap between the most corrupt countries and leaders who end up with surprising wealth.
---
Special Mention — The HUNDRED Billion Dollar Club
No list of kleptocracies would be complete without mentioning the tragic theft of Russia's wealth under the rule of Mr. Vladimir Putin.
His wealth has been estimated as high as $200 billion, which places him firmly among the world's wealthiest persons.
Mr. Putin has managed to obtain so much wealth that he has an inner circle of oligarch supporters who are themselves each multi-billionaires. No fighting over who picks up the dinner tab, I guess.
How Does Your Country Compare?
I know Switzerland and the United States best. As divided as we sometimes are about hot topics, there seems to be little evidence of politicians in either country making off with national resources.
How do politicians in your country stack up? Are there unexplained jumps in wealth after politicians get into office?
Be well.
To hear why merely being wealthy is no crime, see Confessions of a Former One-Percenter: Life, Death, and Taxes.
If you'd like to increase your odds of becoming a politician, click here.
---
Hit reply to tell me what's on your mind or write a comment directly on Klugne. If you received this mail from a friend and would like to subscribe to my free weekly newsletter, click here.
I posted a version of this article on Medium originally.